Who said the end of the year was about being worn out and jaded after slogging it out for the boss?
On Saturday 30th November, popular club musicians Body and Soul Trio featuring Sandra Beynon (vocals) Sean Mullen (guitar) and Phil J (percussion) will be pumping out the dance grooves in the Bravo Bar once again.    This band has the best cross-genre and intergenerational repertoire of any band in SEQ, and you won't be disappointed by what you hear.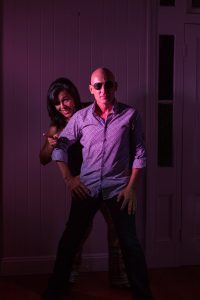 Come on! Dust off your glad rags and welcome in the silly season at Diggers.