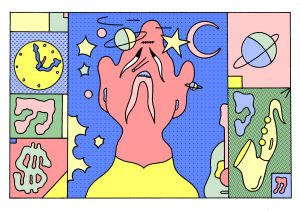 Like many musicians and artists, my livelihood was annihilated once venues were closed.  About $7000 worth of bookings just gone up in smoke.  And we all know how hard it is to secure bookings in the first place – just sheer determination, terrier-like commitment to following-up inquiries, negotiating fees etc.  So, it's just heartbreaking to have this happen to an already struggling industry and its cohort of gig-hungry musicians in a venue-starved environment
So few good gigs, so few well-paying gigs, so many great musicians not playing as much as they should be, and then there's the young musicians just struggling to make a start, with stars in their eyes, and nobody willing to pay them more than a bowl of nachos in some cases.
We are an industry already on the brink of extinction.  So will post-COVID19 be better, or worse?  Will it be a nice ride, or a heavy incline back up to where we were before.
The website I Lost My Gig has collated the massive cost of lost gigs during COVID19 – it's already gone past a staggering $340 million!
i believe that unscrupulous venues will use COVID19 as an excuse to pay musicians even less than the paltry fees they were already earning.  'We lost so much money, we can't afford to pay musicians much until we get back on our feet," that's the kind of discussion I fear may happen once venues open up again.
Reputable, large and gambling-based venues will hopefully maintain their high standards when it comes to paying musicians – venues like Twin Towns Resorts, Kedron-Wavell Services Club and the likes.  Great clubs, great supporters of live music and giving back to the community.  Great clubs where Body and Soul Duo, Trio and Missy Vader and the Dark Force have enjoyed being on stage, treated professionally and paid properly.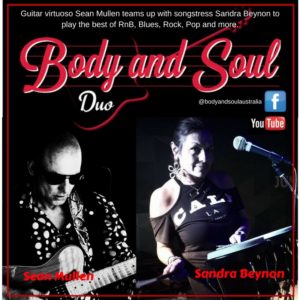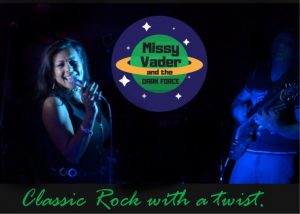 Brisbane-based 4 piece band kicking arse with 70s and 80s classic rock.
It's the smaller, less financial and/or less reputable and more exploitative venues that I worry about.  The venues that already host nights where 5 bands play for $5 entry and young, vulnerable and naive musicians get paid in drinks and, maybe, the said bowl of nachos.  Will it devolve to "pay to play", openly and without any pretence of wages of any kind?
We all know that these venues will need live music to bring back the "zing" after the desolation we have encountered with lockdown.   But just how much will they be prepared to pay for that "zing".   Will they have any budget for the zing?  Or will the musicians again become the whipping-boy/girl for an ailing hospitality industry?
Am I being too hopeful to believe that the arts will be more appreciated after the extended closure of venues; will people more keenly appreciate music and what it brought to their lives, or will venues continue with the solo artist playing in the back corner of the back bar, being dwarfed by screens and relegated to "background noise" in a crowded bar?
As someone who cut their musical teeth in a 7 piece band in the 80s, I'd dearly like to see that same opportunity extended to the young, emerging artists and bands today.  And that they be paid!   Can we switch off the big screens and focus on the artists?  Can we pay them a decent hourly rate and appreciate how much joy they (usually) bring to an audience?
My hope and prayer for our troubled industry is that each musician stand their ground and refuse to swallow the "we can't afford to pay you" line if it comes their way.  For in doing so, we stand together and can hopefully improve the music industry from the struggling thing that it has been, to a new, freshly-blossomed industry that has learned to appreciate its water before the well runs dry.
I wish all venues the best of luck in picking up the pieces after the enforced closures, and that they can grow from the experience.
I wish all musicians good luck in re-establishing themselves in the industry, and in holding their ground when it comes to pay and conditions.
Now is a time for a fresh start.  Let's not waste it.