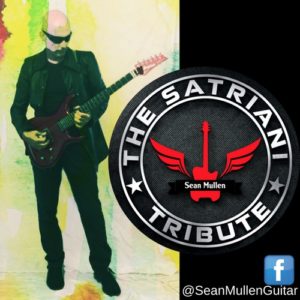 If Joe Satriani is your thing and you live in Perth, Western Australia, make sure you get along to this concert by Brisbane-based guitarist, Sean Mullen, as he pays tribute to one of the world's most famous guitarists.
The Satriani Tribute Show plays on Friday 12th July at the Swan Hotel, Fremantle.
Mullen is one of the rare guitarists whose technical prowess allows him to emulate the great compositions of the USA's Joe Satriani who has only just finished his world tour.
Playing Satch's compositions as they were written is a labour of love for the lawyer-by-day, guitarist-by-night wunderkind of the electric guitar.
When not performing Satch's tunes, Mullen can be found playing alongside talented Brisbane songstress, Sandra Beynon, in the Willie Nelson's Love Child Show (also performing one show only at the Ravenswood Hotel in Fremantle on Friday 5th July.
Tickets are available from Humanitix or at the door.  $10 adults, $5 concessions.
Check out what's in store for you at this concert:  https://www.youtube.com/watch?v=J708fbihYFM