Saturday 5th December 2020 will see Beenleigh Town Square come alive from 2pm to 9pm with all manner of family fun.
Planning for a two day Chillogan Chilli Festival  at the beautiful Logan River Parklands was hit hard by Covid regulations and border closures so organisers  decided to pare it down to a one day festival – CHILLOGAN LITE!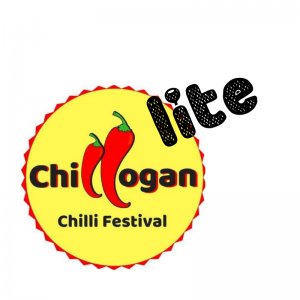 All the usual fun things will be there – Hellfire Alley, Afterburn Bar, Live Music, Dancers, Chilli Challenges, Pony Rides, Animal Nursery, Viking Breed Motorcycle Display, Brisbane Commodore Car Club, Hot Rod, VIP Dog Training Agility Display, plus of course a nice selection of freshly prepared chilli food to tempt those taste buds – and of course some not to hot food as well.
We will have a chilli plant seller on site to give advice on growing and caring for your plants.
"We are excited to bring some positivity and fun to the Logan people who have been hit hard by all manner of restrictions and bad publicity, " said organiser, Scarlett Habanero.
"So many great people live in this area, families, hard working people who really appreciate the work that goes into putting a festival together.  I am happy to put this on for them and hope they support me as I'm just another business which has lost their livelihood too, " she said.
The Beenleigh Town Square is a beautiful area purpose-built for community events and it's nice to be able to come back to our original festival site where in 2018 we launched Chillogan – Logan's own chilli festival.
It'll be summer and the warm evenings will lend themselves to a nice cold beer or cocktail from the Afterburn Bar, and the kids can splash around in the water feature to keep cool, as well as enjoying the Kidz Zone.
"I'm trying to include as many local businesses as possible, so please contact me if you would like to participate in any way; lots of discounts for locals," said Ms Habanero.
We intend to limit the capacity to around 1000 people at any one time in the square, so only about 1500 tickets will be sold online, either beforehand or on the day.
Tickets are on sale via Humanitix.
Enquiries to info@chillogan.com.au
Website:  www.chillogan.com.au