Organiser of Briz Chilli Fest, Chillogan Festival and the new Gold Coast Cheese  Chilli and Chocolate Festival, Sandra Beynon, was delighted to hear of her recent nomination for a Cystic Fibrosis Queensland Diamond Award for fundraising. 
Ms Beynon's festivals donate 10% of nett profits to Cystic Fibrosis Queensland as well as hosting fund-raising activities during the course of the festival.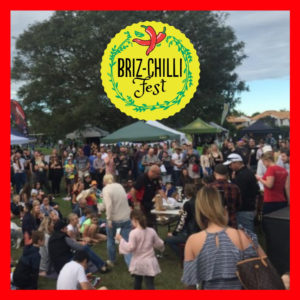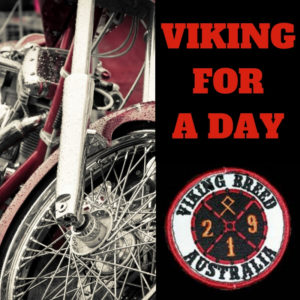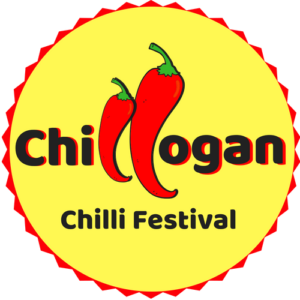 One very popular fundraiser is the Viking for a Day Pillion Ride Auction by Viking Breed Social Motorcycle Club Brisbane Ipswich chapter.
"It's a great day and we love getting amongst the people and showing our rides, and seeing the absolute delight on the faces of the people who win the charity auction to hop on the selected bikes and have a ride with all of us mob," said Mark Pritchard, spokesperson for the club.
"I'm so lucky to have the support of the boys from Viking Breed.  They are well-known for their charitable pursuits and when I approached them through a friend, they were right there with me for my very first festival in 2018 at the Bulimba Golf Club," said Ms Beynon
Earlier this month,  Ms Beynon had to take the touch decision to cancel Briz Chilli Fest and Chillogan Festival for 2020 due to Covid-19 making it impossible to predict a successful outcome.
"I really feel for charities at the moment with all their annual fund-raisers not going ahead, and things just being so hard for them to get much-needed funds to continue their valuable work," she said.
I am really hoping that 2021 will be a better, more predictable year for festival organisers so that I can continue to support Cystic Fibrosis Queensland.
As an asthmatic, the cause touched me because I can imagine what it's like to suffer every day of one's life with a disease as debilitating and insidious as Cystic Fibrosis.   When I heard some of the speakers at one of their charity balls a few years ago, it spurred me on to try and help where I could.
I feel so sad that I am not able to donate much this year, but just last week I held a very small Ekka at Home event at my house and some neighbours and friends popped by and ate home-cooked Dagwood Dogs, Strawberry Sundaes, played some fun home-spun games in Side-show Alley, drank some Ekkapolitan cocktails at my bar – all via donation.  We raised $250.00.  Not a lot, but it's something.  And if more people could do small things, it would all add up to enough to help fill the void in fund-raising that is currently being experienced by charities like Cystic Fibrosis Queensland.
I am hopeful that my last festival Gold Coast Cheese Chilli and Chocolate Festival will go ahead in early December 2020, but even if it too has to be cancelled, I will have laid the foundation for a fabulous event in 2021.
I am humbled by the nomination and look forward to meeting some of the other nominees at the Diamond Jubilee Cocktail Party award evening in March 202 1 at the beautiful Greek Club in South Brisbane.