It's been a tricky year for event organisers and we at Body and Soul Music and Events are no exception.
As we are also involved in the live music industry, gigs are now seem a distant memory and, like many musicians, our incomes from music were decimated.
Briz Chilli Fest 2020 had to eventually be cancelled, despite waiting as long as possible to see how things would "pan" out with the pandemic.
Our two day Chillogan event scheduled for November at the beautiful Logan River Parklands also became a victim of Covid-restrictions and border closures.
But we are excited to bringing you a pared-down version of our planned two day extravaganza.  Chillogan Lite will be held at the Beenleigh Town Square on Saturday 5th December, 2020, much to the delight of Logan residents.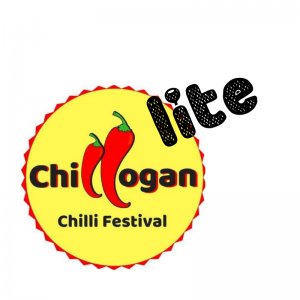 The first Chillogan in 2018 was held at the square and received a great reception for a first-time event.
The square is an easy solution for smaller-scale Chillogan thanks to its great infrastructure – large stage, covered area for the Afterburn Bar, some grassed areas for people to enjoy, toilet facilities and ample power on site for our vendors who need it and want to avoid having to pay a levy for a powered site.
All in all, the site is a godsend for cash-strapped event organisers.
Event organisers motivation for creating Chillogan was to provide an opportunity for local businesses to become suppliers, to take ownership of an event which will continue to grow year by year, and to bring to the sparse event landscape in Logan, a family-friendly event that offers entertainment for all ages, based on the love of the chilli.
Chilli-heads in Logan area already champing at the bit to participate in the five chilli challenges, to stock up on some great artisan chilli products, talk to chilli-growers about how to manage their own plants and to chow down on some creative chilli food creations from our vendors.
Body and Soul Music and Events is again supporting Cystic Fibrosis Queensland with this event, hosting raffles and auctions on the day as well as donating a share of event profits.
The Viking Breed Social Motorcycle Club Brisbane Ipswich Chapter will agian be hosting the Viking for a Day Auction where patrons vie for the chance to ride pillion on the back of a range of great bikes, on festival day, en masse – what a super fun and thrilling opportunity for the closet bike enthusiasts among us.
The event's Covid-Safe  measures include:
Sani-Scouts roaming the festival offering hand sanitiser to patrons
Red Chilli Army masks available for purchase at the gates or online with tickets ($1 from each mask goes back to our Covid-devastated Balinese villagers who tailored the masks for us),
Patrons on site at any one time will be capped at 1000, with a total of 2000 tickets available for purchase.
A one-way service system at the AfterBurn Bar
Spacing between stalls to prevent crowding
We are excited to be able to bring a festival to Logan in 2020, and hope to see all the dedicated chilli-heads and their families from 2pm to 9pm on festival day.
Logan!  Get your chilli  on!